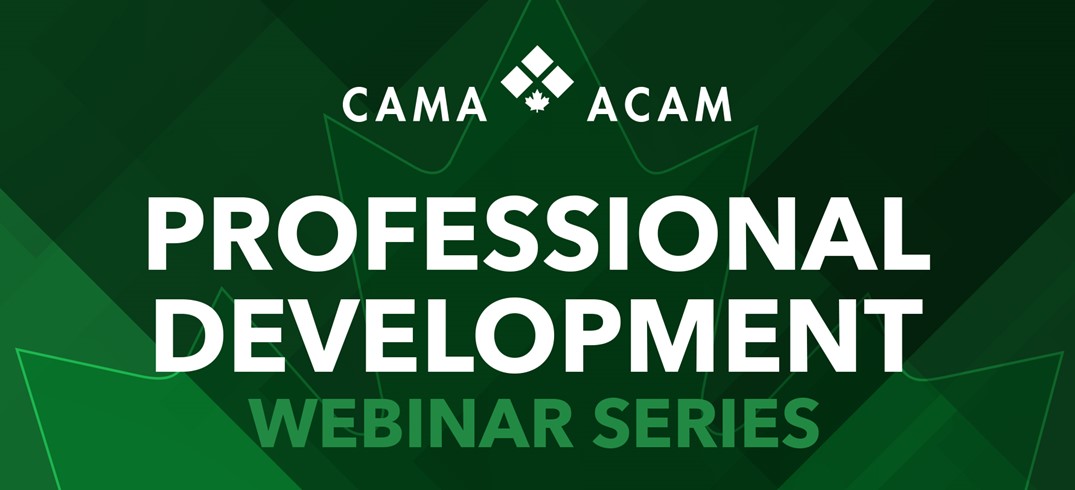 As part of our ongoing commitment to our members we are pleased to introduce the CAMA Professional Development Series.  This program is comprised of various webinars that are coordinated for the CAO/City Manager, senior managers and their employees.   Along with our own webinar series, CAMA Partner companies will be providing educational and informative learning opportunities that showcase innovative services and products relevant to municipal management.   Free of charge to all CAMA members this will be a wonderful way to provide an eclectic selection of resources to all your employees.  
CAMA Webinar hosted by Health Canada's National Radon Program
Wednesday, October 4, 2023, 1:00 p.m. - 2:00 p.m. EST
Join Health Canada's National Radon Program on October 4, 2023 from 1:00 p.m. to 2:00 p.m. EST to learn how municipalities can take action on radon. 
Radon is a naturally occurring radioactive gas that emanates from the ground and can enter and accumulate in buildings. Radon gas is found in every building in Canada at some level. Radon exposure is the leading cause of lung cancer after smoking, and accounts for more than 3000 lung cancer deaths in Canada annually.
Radon risk reduction is easy to address through testing and mitigation. Municipalities can become leaders in advancing radon action through:
•    policy development
•    education and awareness
•    creating databases and maps
•    supporting community testing and mitigation
•    enforcing radon provisions in Building Codes
This webinar will cover:
•    why municipalities should take action
•    how to create radon action strategies
•    important steps to take to reduce radon-induced lung cancer in communities
This webinar will be provided in English. The presentation is available in both English and French. Response to questions in both official languages will be available during the presentation. Francophone municipalities are invited to contact the National Radon Program at radon@hc-sc.gc.ca to schedule a French presentation.