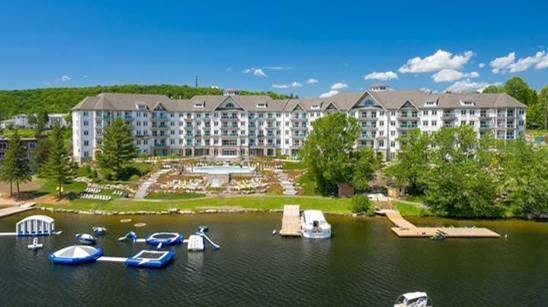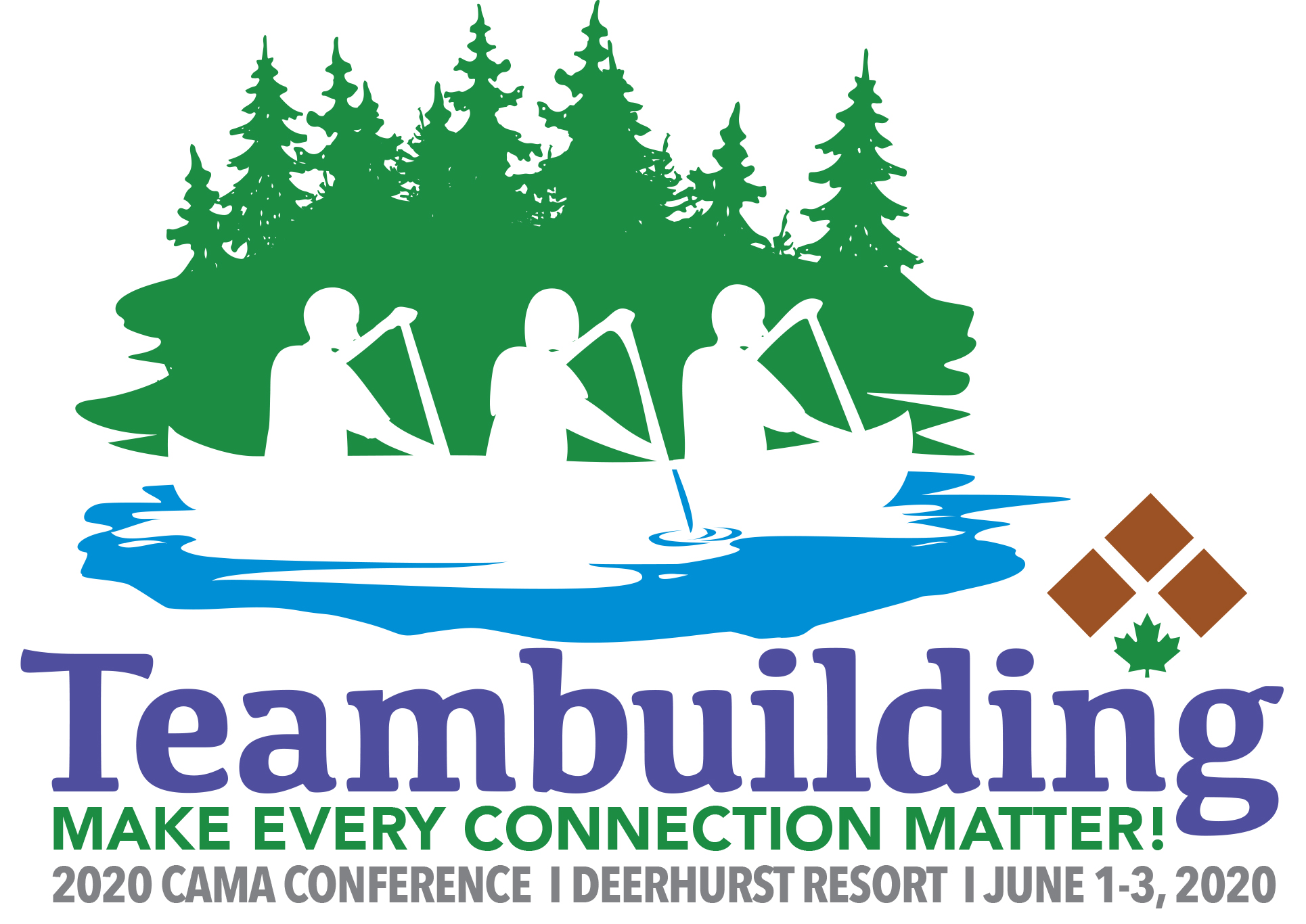 2020 CAMA Conference & Annual General Meeting - Deerhurst Resort  
The 49th Annual CAMA Conference and Annual General Meeting will be held in Huntsville, Ontario from Monday, June 1st, 2020 to Wednesday, June 3rd, 2020 at the Deerhurst Resort which is the host hotel.  The Golf Tournament and other Pre-Conference activities will begin on Monday morning and a Half Day Workshop will take place from 1:00 p.m. to 4:30 p.m.  The Conference Program will end after the President's Dinner on Wednesday evening. 
CONFERENCE PROGRAM
The Full Conference Program and on-line registration will be available at the end of February 2020.
You can also keep up-to-date with Conference news by following us on Twitter, @camalink, and by using the hashtag #CAMA2020.
ACCOMMODATIONS
CAMA has negotiated a Conference rate at the Deerhurst Resort.  In order to ensure the booking process goes smoothly please read the details in full and make note of all deposit and cancellation policies for this property.  We hope that this process will encourage municipalities to book only those guest rooms that are needed so that more delegates will have the opportunity to stay at the official Conference hotel.   If rooms are cancelled right before the Conference it puts the Association at risk of attrition charges.
WHAT YOU NEED TO KNOW
Name changes on a reservation can be made up to the date of arrival.
All reservations can be made by calling the Reservations Department at the Deerhurst Resort at 1-800-461-4393 and identifying yourself as being with the "2020 CAMA Conference".  
Room blocks are from Sunday to Wednesday but the hotel will honor the rate for up to three days prior to Sunday and three days post Wednesday if space is available.
Cut Off Date:  Thursday, April 30th, 2020.
Deposit and Cancellation Policy:  The hotel will charge a one-night deposit at the time of your reservation.  The balance of your stay is due on April 30th, 2020 and will be charged to the credit card provided at the time of your booking.  Should you need to cancel or shorten your stay, this can be done up to April 30th, 2020 without penalty.  No refunds or credits will be given for any nights cancelled after April 30th, 2020.
 
ROOM RATES
All room rates are subject to 13% HST, an 8% Resort Fee, and a 4% MAT (Municipal Accommodation Tax).
Type of Room Price (+ 13% HST + 8% Resort Fee + 4% Municipal Accommodation Tax)
Pavilion Guestroom $191.39
Bayshore Guestroom $191.39
Pavilion Junior Suite $211.02
One Bedroom Suites $211.02
One Bedroom Condo $215.00
Two Bedroom Condo $299.35
Three Bedroom Condo $379.00
BEWARE OF HOTEL BOOKING SCAMS
Neither CAMA staff nor our legitimate hotel partners are authorized to solicit attendees with regard to room bookings and accommodation.

In the past few years a number of delegates, exhibitors and sponsors have been approached by companies saying they have access to rooms at CAMA's blocked hotels. For peace of mind and the guarantee of receiving a hotel room at CAMA rates and with a hotel approved cancellation policy we encourage all Conference participants to book your guest rooms using the links provided.

Should you choose to use alternate sites such as Expedia, Hotels.com or National Travel Associates we cannot guarantee your reservation or assist with troubleshooting your booking.
OTHER HOTEL ACCOMODATIONS
The Hidden Valley Resort (1755 Valley Road / 705-789-2301) is the closest hotel to the Deerhurst Resort and is a fifteen minute walk.  There is not a CAMA room block reserved at this hotel and transportation will not be provided to Deerhurst Resort.
TRANSPORTATION
Delegates are responsible for their own transportation from airports to the Deerhurst Resort via rental cars or shuttle services.
Below are some options:
Northern Airport Passenger Service
Provides a shuttle service to Downtown Huntsville to the Toronto Pearson Airport at scheduled departure times.
Phone:  (705) 474-7942
https://northernairport.com/schedule/
Cost:  Round Trip from Toronto Pearson Airport to Huntsville is $153.00 or $85.00 for one way (adult fares).
The drop off is at the Holiday Inn Express in Huntsville just off Highway 60.  A taxi or uber to Deerhurst Resort is approximately $20.00.
Independent Taxi
Phone: (705) 789-8294
Flights to Muskoka with FLYGTA.
Search for scheduled flights to Muskoka.
Request a quote for a private charter.
CONFERENCE REGISTRATION INFORMATION
Register for the Conference by April 1st, 2020 and you will receive the Early Bird Rate.
Please note that Regular CAMA members who are attending their first CAMA Conference are eligible for a $150.00 discount off the registration fee.  If you would like some of your senior managers to attend the Conference and they are not CAMA members they can sign up for $140.00 (50 % off the first year) and also attend the Conference for $550.00 as a First Time Delegate. 
| | | |
| --- | --- | --- |
| Delegate Type | Early Bird Registration Fee by April 1, 2020 (+ 13% HST) | Registration Fee after April 1, 2020 (+ 13% HST) |
| *CAMA Member (Municipal) | $700.00 + $91.00 HST = $791.00 | $750.00 + $97.50 HST = $847.50 |
| *First Time Attendee Members (Regular Municipal) & Municipal Interns | $550.00 + $71.50 HST = $621.50 | $600.00 + $78.00 HST = $678.00 |
| *Non-Member (Municipal) | $1100.00 + $143.00 HST =$1243.00 | $1150.00 + $149.50 HST = $1299.50 |
| **Affiliate CAMA Member (Non-Municipal) | $1050.00 + $136.50 HST = $1186.50 | $1100.00 + $143.00 HST = $1243.00 |
| **Non-Member (Non-Municipal) | $1400.00 + $182.00 HST = $1582.00 | $1450.00 + $188.50 HST = $1638.50 |
| Retired Member / Honourary Member | $400.00 + $52.00 HST = $452.00 | $450.00 + $58.50 HST = $508.50 |
*"Municipal" refers to an individual who is currently employed with a municipal government organization. 
**"Non-Municipal" refers to all other individuals. 
The registration fee for members, non-members, and municipal interns includes all Conference sessions, tradeshow, opening reception, breakfasts, refreshment breaks, lunches, Casual Night Out, the President's Dinner and the hospitality suites.  Additional tickets to the Casual Night Out ($115.00) and the President's Dinner ($125.00) can be purchased for companions not participating in the full Companion Program.
An additional fee will be charged for the Study Tours on Wednesday afternoon.
The registration fee for retired members/honourary members includes all Conference sessions, tradeshow, opening reception, breakfasts, refreshment breaks, Casual Night Out, and the hospitality suites.  At an additional cost, tickets can be purchased to the lunches ($35.00), the Study Tours/Wednesday afternoon speaker session, and the President's Dinner ($125.00).
Conference Registration for Members in Transition
Going in to "transition" is a very difficult situation that all too many members face at some point in their local government careers.  Any job change is difficult, but when its forced on someone for reasons that often have nothing to do with their job performance it can be traumatic.
If you are a "Member in Transition" and have been fired or forced to resign your position in local government and are now "in transition", CAMA will provide a complimentary registration for you.   Hotel and travel expenses are at your cost.  Register under the "Members In Transition" category on-line, but CAMA's membership department must have been notified of your status for you to use this option.
EXHIBITOR TRADESHOW
If you have any questions on the Exhibitor Tradeshow, please contact Rose Fernandes, Manager of Partnership and Exhibitors at 1-866-771-2262 or rose.fernandes@camacam.ca
FUTURE CONFERENCES
2021 Conference: May 31 - June 2, 2021 in Mont Tremblant, QC

2022 Conference: May 30 - June 1, 2022 in Regina, SK
PAST CONFERENCES