As part of our ongoing commitment to our members we are pleased to introduce the CAMA Professional Development Series for 2021.  This new program will be comprised of various webinars that are coordinated for the CAO/City Manager, senior managers and their employees.   Along with our own webinar series, CAMA Partner companies will be providing educational and informative learning opportunities that showcase innovative services and products relevant to municipal management.   Free of charge to all CAMA members this will be a wonderful way to provide an eclectic selection of resources to all your employees.  Check the Calendar of Events regularly for updates. 
January 2021 – CAMA Professional Development – 50th Anniversary Webinar Series
Below is a summary of the January 2021 webinars with further details in this brochure:
January 21, 2021:  Webinar Hosted by CAMA:  Mental Health and Addictions in the Workplace and PTSD – In the Unlikely Event / Police Chief Roger Brown
Date: Thursday, January 21, 2021
Time: 2:00 p.m. to 3:00 p.m. EST
Who Can Attend This Webinar?:  CAMA Members and Their Employees.  Non-Members are also welcome to attend.
Who Will Benefit from this Webinar?  CAOs and Senior Management
Registration Cost: FREE but registration is required using the link below.
Link to Register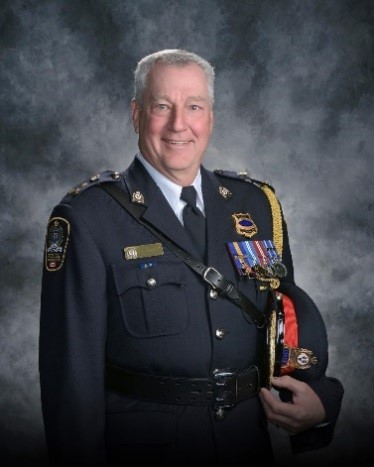 Roger Brown has a storied and impressive career in policing, with almost four decades of experience. After a brief retirement, Chief Brown currently serves at the helm of the Fredericton Police Force. Chief Brown previously held rank of Assistant Commissioner of the RCMP in New Brunswick, and it was during that time that he had to deal with several major issues, including the shale gas protests near Rexton, the murders of three members of the Codiac detachment in Moncton, and the public PTSD struggles and suicide of a member. Chief Brown took the reins at Fredericton Police almost a year after that department lost two officers in a tragic shooting. Chief Brown now speaks around the country about mental health issues: seeking psychological help, PTSD, and the stigma around mental illness. He shares his own story in the hopes of empowering others to seek help, and to help others.
January 28th, 2021:  Webinar Hosted by Microsoft:  Work Unplugged:  Meeting Employees Where They Already Are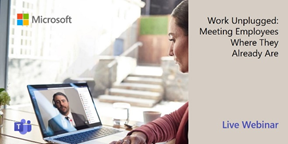 Date: Thursday, January 28, 2021
Time: 1:00 PM - 2:30 PM EST
Who Can Attend This Webinar?  CAMA Members and Their Employees.  Non-Members are also welcome.
Who Will Benefit from This Webinar?  All Government Industry Professionals.
Registration Cost:  FREE but registration is required using the link below.
Link to Register
Municipalities are the heart beat of this country, its employees the rhythm, so how do you make sure that the rhythm stays on track? That you keep people up to date working on various complex projects and ensure that employees are informed and able to do their best work? Microsoft Teams has millions of daily active users worldwide! In an organization where its challenging to disseminate important information and keep employees up to date with the view from the top, Microsoft Teams can help. With app templates available and SharePoint within Teams employees can stay fully informed through a curated experience that offers up to date information on health, well-being, inclusion, benefits and notes from leadership. Tune into this webinar to learn more from Microsoft Canada on Microsoft Teams platform capabilities for municipalities and governments.