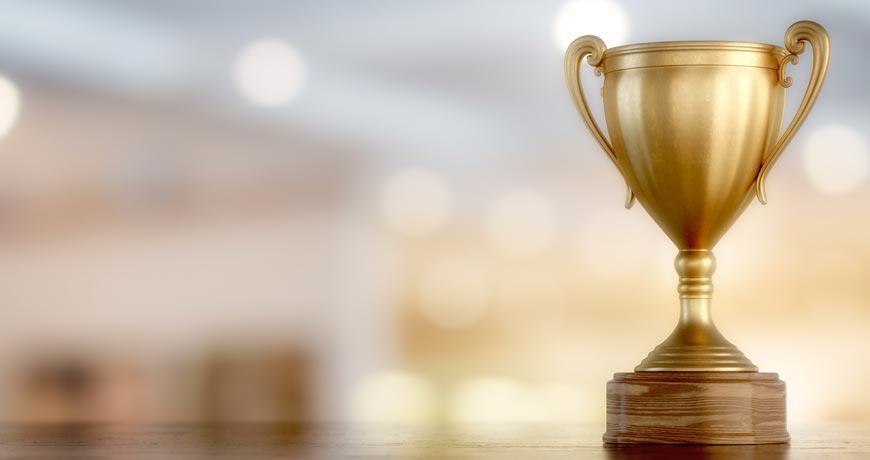 Gatineau, QC, May 31, 2017 – Nine Canadian municipalities have won national awards of excellence from the Canadian Association of Municipal Administrators (CAMA).  The awards were presented in the areas of innovation, environment and professional development during CAMA's national conference held in Gatineau, QC.  
Winning efforts included a water treatment plant, an online platform for pickup sport games, a digital city initiative, a solar project, a micro hydro project from sewer effluent, a textile landfill diversion strategy, two municipal employee leadership programs, and a priority based budgeting process. 
"I am extremely pleased that CAMA is able to recognize the excellence being demonstrated by communities across Canada with our awards program," said Marie-Hélène Lajoie, president of CAMA and City Manager for Gatineau, QC.  "There is no doubt that the winning projects are helping to building better municipalities."
The following municipalities and projects were recognized, in three categories, based on their population size:
2017 CAMA Willis Award for Innovation
Town of Inuvik, NT, (Under 20,000 Population Category) – East Channel Water Treatment Plant 
City of Waterloo, ON, (20,001 to 100,000 Population Category) – Waterloo's Own PickUpHub 
City of Kitchener, ON, (Over 100,000 Population Category) – Digital Kitchener: Kitchener's Approach to a Smart City 
2017 CAMA Environment Award
Northern Sunrise County, AB, (Under 20,000 Population Category) – Fire Hall Solar Project
City of Fort St. John, BC, (20,001 to 100,000 Population Category) – Micro Hydro Project
City of Markham, ON, (Over 100,000 Population Category) – Markham SMART Textile Diversion Strategy 
2017 CAMA Professional Development Award
District of Squamish, BC, (Under 20,000 Population Category) – Hardwired for Leadership 
Strathcona County, AB, (20,001 to 100,000 Population Category) – Priority Based Business Planning and Budgeting 
City of Coquitlam, BC, (Over 100,000 Population Category) – "Leading with Purpose" Leadership Development Program
"CAMA received a total of 59 award submissions for this year's awards program – the most in our history as an association," said Jean-Marc Nadeau, Chair of CAMA's Awards Committee, CAMA Representative for Manitoba, Saskatchewan & Nunavut, and City Manager for the City of Portage la Prairie, MB.  "It is exciting to see the ingenuity being exhibited by our members.  Congratulations to the winners and all those who took time to enter a submission."
The Willis Award for Innovation, awarded in recognition of Jack Willis for his contribution to CAMA, is presented for programs, projects or services that demonstrate exceptional innovation or meritorious initiative.  CAMA's Environment Award recognizes the commitment of a municipality to environmentally sustainable governance, to protecting the environment and to combating climate change.  The Professional Development Award recognizes a community that has developed a unique and innovative program for their staff and can be replicated in other communities.  
Since Canada has a unique mixture of small and large communities, awards are granted according to population – for municipalities under 20,000, for those between 20,001 and 100,000 and for those over 100,000.  
About CAMA:
The Canadian Association of Municipal Administrators (CAMA) is a national, non-profit association open to all Chief Administrative Officers / City Managers and any person employed in a senior management position that reports directly to a CAO.  With a membership of approximately 575 senior municipal employees, from all parts of Canada, CAMA collectively represents more than 70% of the nation's population. www.camacam.ca
Media Contact: 
CAMA:  Stacey Murray, admin@camacam.ca, 506-261-3534