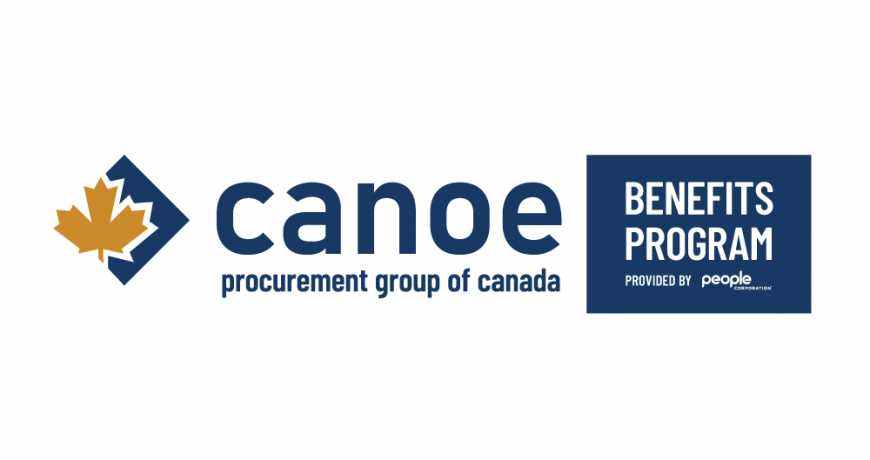 CAMA is excited to announce a new three-year platinum partnership with Canoe Benefits, a leading provider of employee group benefit services in Canada.
New this year, CAMA has chosen to partner with a select number of companies in order to continue offering specialized products and services to our members. Canoe Benefits will help increase our value to our members by providing webinars, regional forums, and tips on a suite of benefits that can be customized to your organization, just to name a few. Keep an eye out in our e-brief newsletters and social media channels for unique and specific content provided by Canoe Benefits, for all size municipalities.
About Canoe Benefits
The Canoe Benefits Program is built specifically to address the unique needs and objectives of municipalities, public sector entities, and not-for-profit organizations.  The program develops and delivers innovative, cost-effective, and sustainable solutions tailored to members' unique human capital needs and wants.
"For CAMA, its key to invest in strategic partnerships with leading organizations who understand the products and services that our membership requires, and our partnership with Canoe Benefits aligns with our strategic plan initiatives." said Jack Benzaquen, CAMA President and City Manager for the City of Dollard-des-Ormeaux.
"We are pleased to be a platinum partner with CAMA and look forward to providing insurance and benefit support to CAMA members from across the country. We invite CAMA members to learn how Canoe Benefits can help them create unique and customized solutions, ensuring that they continually add value to their investment in their employees" said Jeff Nichol, Director of Canoe Benefits.
For more information about Canoe Benefits visit their website.